Learn How to Get the Most Out of Your Veneers
Do you have imperfections in your teeth that keep you from being truly comfortable smiling, talking, or laughing? It's not uncommon to feel self-conscious if you have gaps in your teeth, a crooked or chipped tooth, or discolored teeth. Thankfully, you don't have to live feeling insecure about your smile! Porcelain veneers are a wonderful solution to correcting those dental blemishes and improving the overall appearance of your teeth.
You May Also Like: "3 Ways Your Smile Can Benefit From Porcelain Veneers"
How Durable Are Porcelain Veneers?
Veneers are thin, tooth-shaped shells that are attached to your teeth to rectify any defects in your smile. They are customized personally for each and every patient to ensure a most natural-looking smile you can be proud of. Typically, veneers can last around 5 to 10 years, but if properly cared for, their lifespan can be extended up to twenty years. Like the rest of your teeth, veneers require that you be on top of your dental health and maintaining a committed dental routine.
Porcelain is a resilient material that is favored to other materials, such as composite because it is semi-translucent and resembles the appearance of your natural enamel. Porcelain is also remarkably stain-resistant, which makes it a great choice for veneers. Oftentimes, when we think of porcelain, we think of a fragile material dolls and china is made of. However, it is actually quite durable when placed on the teeth.
Porcelain veneers are a great way to enhance not just your smile, but also your overall appearance. They can be durable and long lasting, and if you follow certain steps and observe a healthy dental regimen, you can be sure that they will give you a radiant smile for years to come.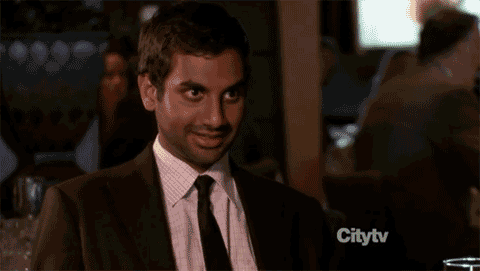 Source:aliljoy.com
You May Also Like: "10 Celebrities Who Have Dental Veneers (Or Similar Cosmetic Dentistry)"
How Can I Extend the Life of My Veneers?
If you want to keep your smile gorgeous for a long time, there are some steps you can take. For starters, you should be brushing and flossing your teeth at least twice a day. Just because your veneers are not "real teeth", doesn't mean they shouldn't be cared for like they are. Another great option is to watch what you eat. A diet that is high in sugar and carbs can lead to tooth decay, which can damage any part of your tooth that is exposed. You should avoid harmful habits like smoking, which can stain the veneers as well as your other teeth, and eating hard food likes ice, which can cause your veneers to chip or break.
Dr. Acosta likes to recommend his patients with veneers invest in an electronic toothbrush to help break down plaque to keep it from building up on your teeth. Additionally, you should be sure to visit your dentist every six months for a regular check-up and cleaning.
Keep Your Smile Bright For Years to Come
Following these steps can help increase the longevity of your veneers and help keep your smile absolutely radiant. In many cases, patients choose to combine veneers with other cosmetic dentistry procedures, such as teeth whitening. Acosta Dental offers patients a number of options to brighten your smile. Contact our Palm Beach office to schedule your Free Smile Assessment today!